At Petasfield Riding School we aim to provide every rider with the opportunity to achieve their goals.
We're a riding school based in Hertford that can help you learn and progress in a professional yet friendly and fun atmosphere.

What do we offer?
We offer tuition for beginners all the way through to the more advanced rider. Group or private lessons are available.
Hacking available (subject to initial assesment).We run regular hacks, please email for further details if this is something of interest to you.
Here at Petasfield Riding School we also provide the chance to learn horse care through being a Pony Club Centre and also offering BHS care stages training. Prices for everything can be found here
Bring along your own horse to one of our Clinics or events. Perfect for some informal practice!
Clinic space is available to hire for Coaches & Instructors. Email for more info.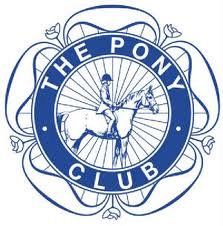 Pony Club Centre
Our charities
The Gambia Horse and Donkey Trust
A percentage of proceeds from a selection of our events will go towards both charities.
Riding School Licence Number: 17/1502/ARE
Licencee: Mrs Crissie Flemming
Latest News...
Coronavirus Info:
Petasfield Stables Coronavirus Updated Statement | 13/05/2020
The BHS and BEF have released a statement after the Government update on Sunday which states that all riding schools may open for private riding lessons as long as social distancing & hygiene measures can be maintained. While we welcome the news that we may be able to reopen to some of our clients, we feel we need time to ensure that:
Where our highest priority is the safety of both our staff and our clients – we are able to put in place measures and procedures that ensure the correct hygiene and social distancing as per all the government guidelines. This requires risk assessments, changes to the running of the yard and new staffing training and procedures.

That we receive feedback from clients on whether they are happy and also able (financially or health wise) to be able to return to riding.

Once we know the above whether the time required for all of this to happen actually makes private, correctly spaced lessons financially viable for the business
All these things require thinking through properly and so we ask all our clients to bear with us while we ensure this is the right thing for us to do.
We hope all of you are safe and well and would very much appreciate any clients that fall into our 'independent riders' category (where you can mount, check your own girth and do your own stirrups properly by yourself) to send us an email letting us know your thoughts on returning.
Thank you so much for all of your support so far – we appreciate it so very much
Crissie and the Team at Petasfield Stables
23/3/2020
Petasfield Stables is now closed for the foreseeable future in line with Covid19 Coronavirus Government directives. Thank you all for your support, we hope to see you soon.
Take care & stay well from all of the Petasfield Team.
Please send all bookings & enquiries via email to: crissie@petasfieldstables.com
To keep up with all our latest news and updates please follow us on our Facebook page