At Petasfield Riding School we aim to provide every rider with the opportunity to achieve their goal. We're a riding school based in Hertford that can help you learn in a professional yet friendly and fun atmosphere.

What do we offer?
We offer tuition for beginners all the way through to the more advanced rider. Group or private lessons are available.
Here at Petasfield Riding School we also provide the chance to learn horse care through being a Pony Club Centre and also offering BHS care stages training. Prices for everything can be found here
Bring along your own horse to one of our dressage evenings or our showjumping clear round afternoons. Perfect for some informal practice!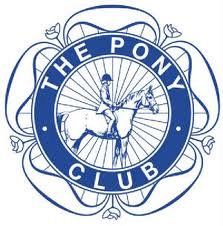 Pony Club Centre
Our charities
The Gambia Horse and Donkey Trust
A percentage of proceeds from a selection of our events will go towards both charities. See here for our running totals:
https://www.justgiving.com/PetasfieldStables
Latest News
THE HORSES ARE HAVING A HOLIDAY!
PETASFIELD STABLES WILL BE CLOSED FOR LESSONS AND HACKS FROM 27TH JUNE – 3rd JULY INCLUSIVE
We like the whole team at Petasfield to have a nice week off prior to the busy summer and they have decided to book a last minute trip to the Petasfield holiday fields from 27th June to 3rd July inclusive.
There will be no lessons or hacks during this time to allow them all to just have a chill out.
If you would like to come and help us pamper the horses during their rest then come and join our care sessions during that week instead of your lesson. You will learn a little about caring for the horses as well as get to groom and spend time with our gorgeous team. No experience needed and great for those that often just come for lessons. See below for times and booking information:
TUESDAY 28TH – 4.30PM TIL 6.30PM (CHILDREN)
WEDNESDAY 29TH – 6PM – 8PM (ADULTS)
THURSDAY 30TH – 6PM – 8PM (ADULTS)
FRIDAY 1ST – 4.30PM TIL 6.30PM (CHILDREN)
SATURDAY 2ND – 10AM TIL 12PM (CHILDREN)
SUNDAY 3RD – 9AM TIL 11PM (ADULTS)
£12 per child £15 per adult
To book please email crissie@petasfieldstables.com with the day you would like to come. Please note we need a minimum of 5 people to go ahead each day.
EVENT INFORMATION:
All our Spring / Summer dates are now available.
We have regular Showjumping Competitions, Dressage TREC and Fun Shows open to all throughout the summer.
We also have pony afternoons, pony picnics, under 5s pony fun events and our much loved Pony Camp throughout May half term and the Summer holidays. We have something suitbale for everyone so please do get in touch.
Our latest newsletter can be viewed here
CHARITY FUN DOG SHOW
SUNDAY 3RD JULY FROM 1PM
We always have such a fun afternoon and it's great to support our two amazing charities! Please do come and join us. More details here:

To keep up with all our latest news and updates please follow us on our Facebook page!