At Petasfield Riding School we aim to provide every rider with the opportunity to achieve their goal. We're a riding school based in Hertford that can help you learn in a professional yet friendly and fun atmosphere.

What do we offer?
We offer tuition for beginners all the way through to the more advanced rider. Group or private lessons are available. Hacking available subject to assesment.
Here at Petasfield Riding School we also provide the chance to learn horse care through being a Pony Club Centre and also offering BHS care stages training. Prices for everything can be found here
Bring along your own horse to one of our Clinics or events. Perfect for some informal practice!
Clinic space is available to hire for Coaches & Instructors. Email for more info.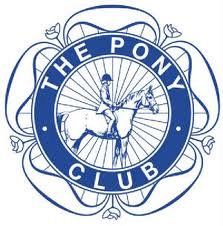 Pony Club Centre
Our charities
The Gambia Horse and Donkey Trust
A percentage of proceeds from a selection of our events will go towards both charities.
Riding School Licence Number: 17/1502/ARE
Licencee: Mrs Crissie Flemming
Latest News
All Christmas events are now up, see our events page for more information.
It's getting to the time of year where you have to think of planning your Christmas calendar, so please find below our Christmas season Opening and Closing Times:

🎄Mon 23rd Dec– Closed
🎄Tues 24th Dec –Closed
🎄Wed 25th Dec – Closed
🎄Thurs 26th Dec – Closed
🎄Fri 27th Dec – Open
🎄Sat 28th Dec – Open
🎄Sun 29th Dec – Open
🎄Mon 30th Dec – Closed
🎄Tues 31st Dec – Open AM only
🎄Wed 1st Jan – Closed
🎄Thurs 2nd – Open from this point as per usual times & lesson schedules.
reminder: If your lesson falls during this time & it's on a closed day, youll need to pause your standing order for that lesson payment. Alternatively rather than cancel, if you would like to rearrange the lesson you are missing please contact us and we will do our best to find an alternative. Likewise please advise us as soon as you know of any of your own plans that would clash with your usual lesson/ any cancellations you wish to make over the holiday period. Many Thanks.
_______________________________________
**FREE MANURE AVAILABLE!**
Available all year round. Bring your own bags! Check with staff on site.
________________________________________
Our Summer & into autumn has been busy & the events were so much fun! We've had Unicorns...Dragons...Pony Camps...Horseball...if you get a minute pop over to our Facebook page & check out the photos!
All bookings & enquiries via crissie@petasfieldstables.com
To keep up with all our latest news and updates please follow us on our Facebook page