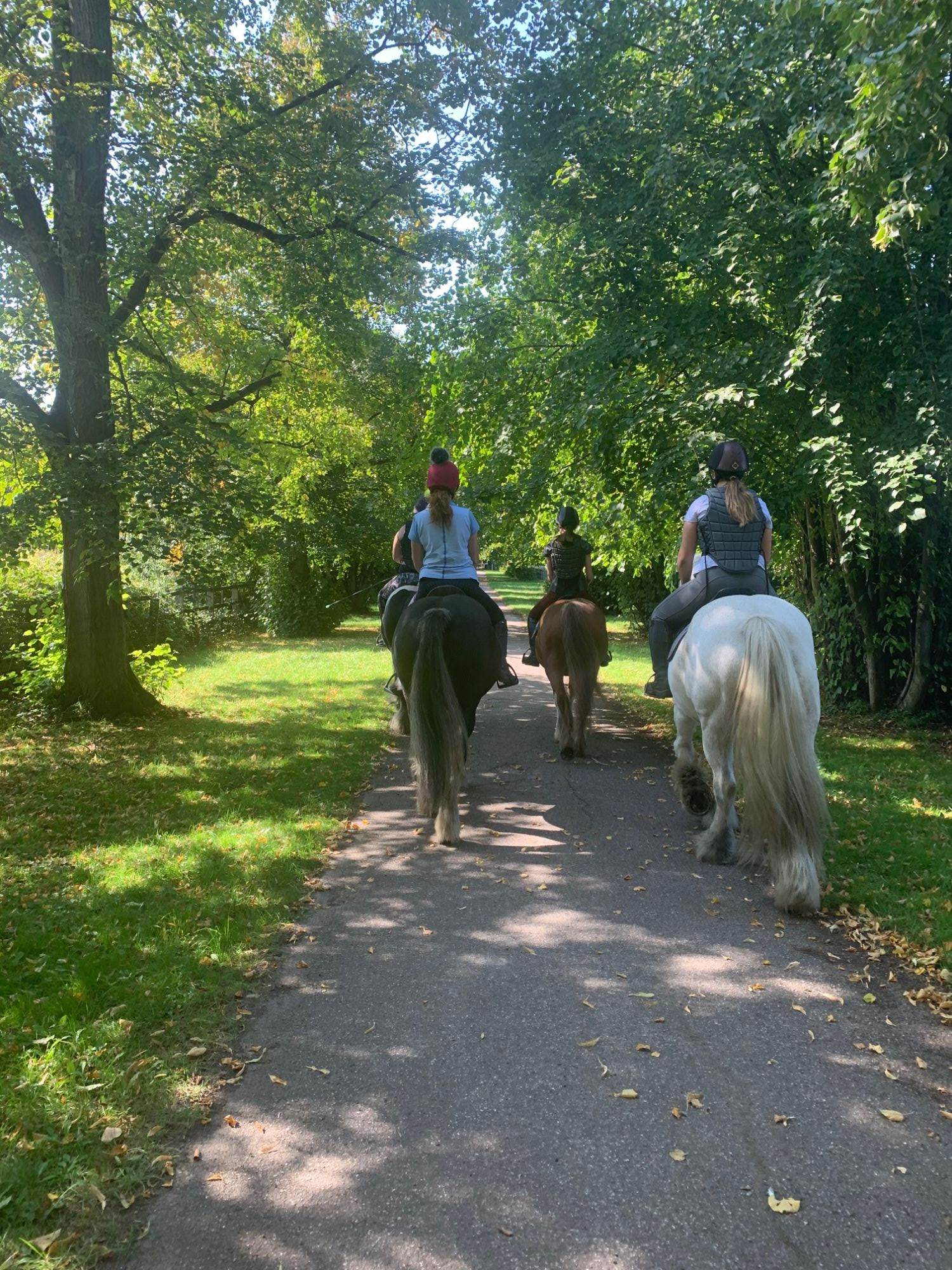 Adverse Weather Policy
In order to prioritise the welfare of our horses & ponies and your safety, Petasfield Stables are implementing an Adverse Weather Policy.
The policy is put in place to ensure that in the event of any type of weather that would impact on the safety or enjoyment of your lesson, we will provide an alternative activity in place of your ridden lesson. Example include high winds, torrential rain or extreme heat.
Only knowing how to ride does not give you the full experience of horses and often by learning about the ground work, behaviour and handling of them – you will see a difference in your riding.
Therefore we will run the following – dependent on what you know already to ensure you are learning something new:
Tacking up
How to handle horses, approach them and lead them correctly and safely
Road Safety
Equine Anatomy
First Aid
Horse behaviour
In hand work
We are happy for you to ask us what your would like to learn about also!
We would also like to offer you this option if for example you've got an injury or maybe had a surgery & can't physically ride, but instead can keep your lesson & learn without physically riding.
(If you are normally in a group lesson, a swap to an alternative session will be at our discretion upon discussion/email.)
If you have any questions regarding these new policies, please contact us via email at crissie@petasfieldstables.com
Clothing & equipment Policy:
Please ensure you are wearing the correct riding equipment for your lessons/hacks:
*Failure to do so can result in not being able to ride that day.*
Jodphurs or similar long trousers - NO SHORTS
Riding boots with a small heel - NO UNCOVERED FOOTWEAR ON THE YARD ie sandles & no soft footwear on the yard, this applies to parents/visitors too
a sensible top - no flappy parts, covered shoulders, no cropped gym wear or tiny belly tops/ crop tops
Your own riding hat (for all regular clients)
Waterproofs or sunscreen!